Evosep - nové partnerství pro Váš úspěch
Je nám ctí Vás informovat, že jsme navázali úzkou spolupráci na bázi distributorského zastoupení společnosti
EVOSEP
, která díky propracované přípravě vzorku a vysoce reprodukovatelné separaci jeho klíčových analytů přenáší proteomické a metabolomické analýzy do robustní a rychlé praxe klinických studií. Tato kooperativa plně zapadá do konceptu a vize naší společnosti poskytovat zákazníkům maximální podporu od automatizace přípravy vzorky pro špičkové analytické koncovky na bázi
vysokorozlišujících hmotnostních spektrometrů Thermo Fisher Scientific
až po evaluaci dat a jejich interpretaci. Klinická proteomická a metabolomická analýza stejně jako vývoj a charakterizace biofarmak přispívá v současném světě signifikantním dílem ke zlepšování kvality lidských životů.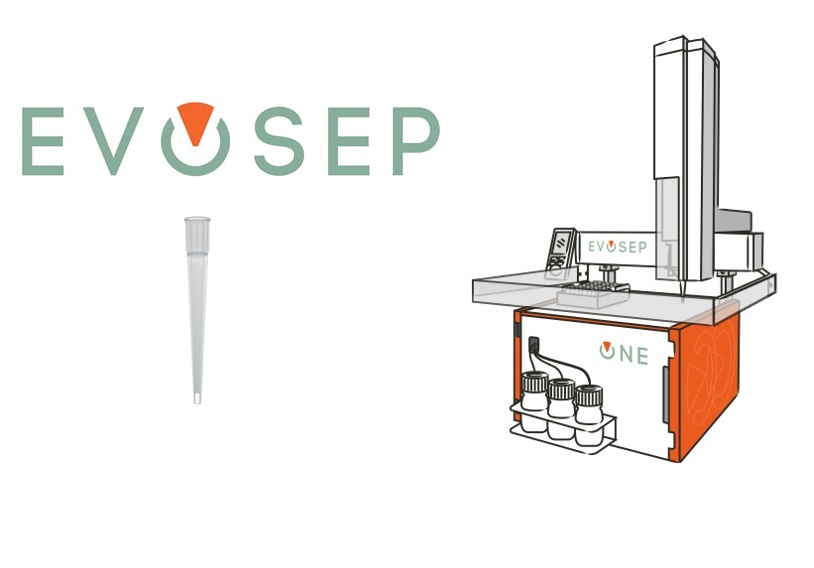 About Evosep
Evosep is developing new tools to improve your proteomics workflow. In October 2017 Evosep One was launched, which is a conceptually new chromatography system, build to run more proteomic samples, more robustly.
The team at Evosep, founded by Ole Vorm and operating out of Odense Denmark, has been improving proteomic workflows since the mid '90's, including the first nanoESI sources and the Easy-nLC systems.
In short Evosep One provides significantly less sample-to-sample carry over (10x), increased robustness, ease of use, throughput and chromatographic performance is comparable to other conventional nano LC's.
The throughput is increased due to the fact Evosep One only needs a few minutes between the gradients, gaining more than 35% MS time on 20-45 minute gradients.
Please have a look at this video, should you wish to get an understanding of the system.
Alternatively the Evosep website provides information on Evosep and their focus.
Evotips
Evotips are essentially miniature, disposable trap-columns.
Samples are loaded onto Evotips for de-salting and cleaning prior to separation on the Evosep One system.
The loading and cleaning steps are thus done off-line and may be automated or done in parallel with multi-channel pipettes.
Sample preparation is therefore extremely fast.